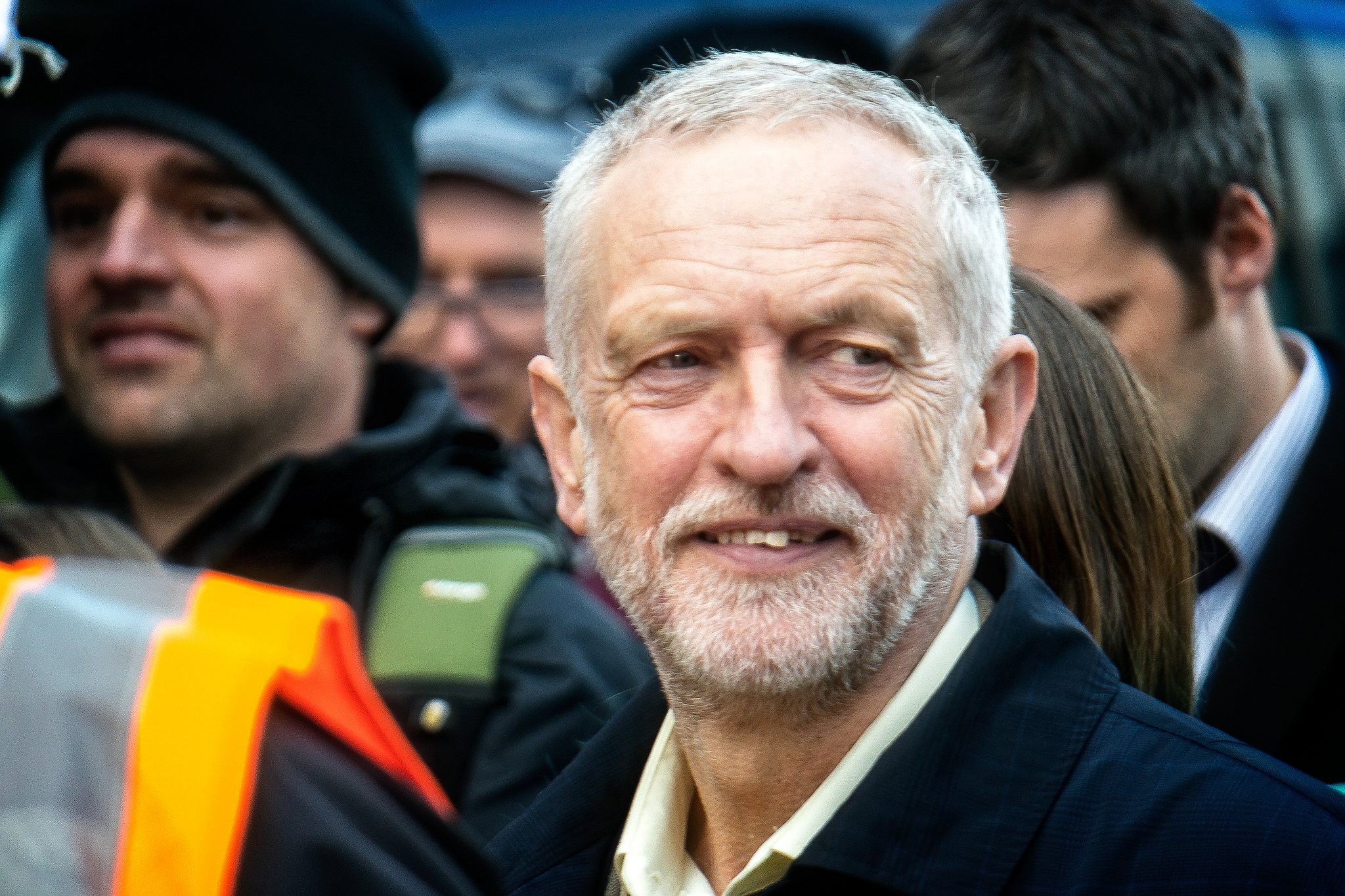 AJE Spotlight: Is Criticizing Israeli Policies Anti-Semitism? 
Posted By:
This week on our Al Jazeera English Spotlight series, Inside Story host Hashem Ahelbarra speaks to guests about the recent woes of UK Labour Party leader, Jeremy Corbyn, accused of holding anti-Semitic views.
Corbyn faced criticism in 2016, which led to his announcement of an independent inquiry into anti-Semitism and other forms of racism in the Labour Party. Vice wrote a 'handy guide' to How to Criticise Israel Without Being a Dick.
In April, Labour MP Naz Shah wote an online post suggesting Israel should be moved to the United States, and the Independent's IndyVoices shared opinions from readers in, Letters: is it possible to criticize Israel policies without being anti-Semitic?
Ms Shah later apologized and was suspended.
"Some say 'Zionist' can be used as a coded attack on Jewish people, while others say the Israeli government and its supporters are deliberately confusing anti-Zionism with anti-Semitism to avoid criticism," says the BBC in A guide to Labour Party anti-Semitism.
Anti-Zionism
Vox reporter Zack Beauchamp pointed out that, "The whole [Labour Party] episode raises a deeper question, and one with significance not just in the UK but around the Western world: whether rising anti-Semitism can be entirely disentangled from anti-Zionist politics common on the left."  
On the right, former grand wizard of the Ku Klux Klan, David Duke, praised Corbyn as UK Labour Party leader.
Many notable Jewish and non-Jewish sources take the view that anti-Zionism has become a cover for modern-day anti-Semitism, a position that critics have challenged as a tactic to silence criticism of Israeli policies.
In the Jewish blog, Forward, Petra Marquardt-Bigman asserts, Sorry, Liberals: Anti-Zionism is Anti-Semitic.
But people like Noam Chomsky see no correlation between the two, and suggest that equating criticism of Israel with anti-Semitism has the effect of stifling free expression, promoting anti-Semitism, diluting genuine anti-Semitism, and alienating Jews from Judaism or Israel.
Antony Lerman believes that the 'redefinition' of anti-Semitism to include anti-Zionism has caused Jews to attack other Jews, because many Jews are leaders in several anti-Zionist organizations. More than half of Jews live outside of Israel, with 39.3 percent in the United States. 
The Episode
There have been many attempts to distinguish legitimate criticism of Israel from anti-Semitism in the West. 
In May, when the U.S. opened a new embassy in Jerusalem, Washington Post contributor Jill Jacobs wrote that calling out human rights violations shouldn't stray into bias against Jews in How to tell when criticism of Israel is actually anti-Semitism.
The working definition of antisemitism by the European Forum on Antisemitism says that it's anti-Semitic to "[deny] the Jewish people their right to self-determination, e.g., by claiming that the existence of a State of Israel is a racist endeavor," but also that, "criticism of Israel similar to that leveled against any other country cannot be regarded as antisemitic."
Haaretz columnist and Inside Story guest Gideon Levy  once wrote "The Zionism We Really Want: A Third Way to Look at the Morality of the Jewish Nationalist Project. Not ownership rights, but ties of identity and the universal right to self-determination are what support the moral justification for Zionism."
In addition to Levy, discussion panel guests include Emma Fox, national organiser of the students' rights programme at the Henry Jackson Society, and Sarah Glynn, member of Scottish Jews against Zionism.
See the full episode here.
Photo: UK Labour Party leader Jeremy Corbyn, creative commons
To learn about broadcast and digital advertising opportunities with the Al Jazeera Media Network, contact us.